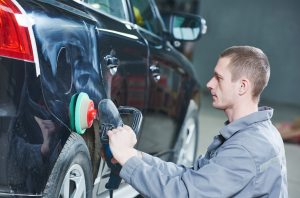 When those nasty storms come blowing through, they can bring devastating hail crashing down onto your car. While smaller pieces of hail might cause some dents and scratches, bigger hail pieces can end up puncturing the body of your vehicle and even causing internal damage to your car's engine, windows, or interior.
When a nasty hail storm has your vehicle looking worse for wear, you are going to want to take it to a trusted mechanic for auto body repair in Denver, CO. These professionals can quickly assess the damage caused to your vehicle, and then begin the necessary repairs so your car or truck can get back to looking like new again.
There isn't much you can do to stop hail from damaging your vehicle, unfortunately, depending on where you are at the time. If you can pull into a garage, use a tarp, or otherwise cover up your vehicle, you can avoid some damage. When big hail pieces fall with enough velocity, however, Mother Nature is going to win the day. At least with proper auto body repairs, you won't have to drive around with the scars of her victory.
Count on the team at Jewell Collision to assist you with any hail damage issues.