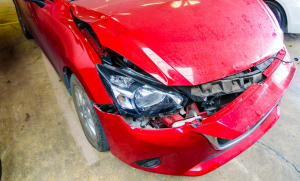 It doesn't take a multi-vehicle crash at high speed to damage the frame of your car. Even something small, such as running into a post, may have a significant impact on a part of the vehicle you don't see. With any type of collision, auto technicians advise an inspection to determine if frame straightening in Lakewood, CO, is necessary.
Not every auto body repair shop has all the necessary equipment to diagnose and repair frame damage. First of all, diagnostic tools are required to search for weaknesses that could make your car dangerous to drive. Next, specific hydraulic equipment is necessary for proper straightening. This is not something every shop has.
Protect Your Car's Structural Integrity
You'll be relieved to know that a vehicle's frame can be straightened in most cases. This way, your car returns to the road for safe and smooth driving. If you suspect the frame has been damaged during a collision, it's best not to drive the vehicle for safety's sake.
After all, the frame is much like a skeleton, which supports the muscles and organs of the body. An injury to the skeleton, such as a broken bone, affects the operation of the whole. Take your car to a body shop to make sure its skeleton is strong enough to support the whole.