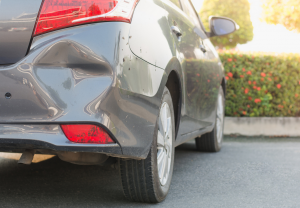 Thunderstorms can develop quickly and without much warning. While you can't avoid bad weather all of the time, there are a number of precautions you can take to avoid needing hail damage repair in Denver, CO. These include:
Paying attention to the weather forecast. These days, technology is at the level where it's wise to heed what the meteorologist says. If hail is in the forecast, try to stay out of it as much as you can.
Make sure your car is under a cover, whether in your garage at home or a multi-level parking garage at work. If you do not have access to a garage, you should consider parking your car in an area that may be safe.
If you can, remain at home. The biggest threat usually consists of dents and dings in your car that can be repaired, but hail also impairs visibility and makes it dangerous to drive.
The Insurance Process
Your auto body repair shop works with you and your insurance company to get your car repaired. It goes through a process where the vehicle is inspected for damage. Once complete, an estimate is sent to the insurance company. Once the insurance company approves the work, the technicians at the shop go to work to return your vehicle to you as quickly as possible.